wow! that's a mouth full isn't it? try doing all that ! lol!well that's what we've been up to  going through every room  in the house ,culling, tossing,organizing, & tweaking 40 years of house keeping
we're  2 & 1/2 yea  1/2 lol! rooms down &  7 & 1/2 to go, here's a sneak peak of the kitchen, a little background , years  ago it was wallpapered, took it all down, began painting & wondered why the walls looked white instead of sand, they forgot to add the tint oh well years later here I am tackling that kitchen again only this time we're going green
that's just one wall & do you know how long it took to take all that stuff & wash it & put it all back took?  between painting & letting the wall dry , more than a day I can tell you that! lol!History of all my stuff will come later
meanwhile I painted my canister lids black, red is my first love but wasn't working with the green ho ho ho!
did I mention we're turning  two walk in closets into his & her closets lol!everything will happen in due time one room at a time in-between sewing, road trips, playing with grandkids & just life in general
and yet I still find things to get into, this challenge is perfect for all that animal print I have in my stash that at the time I never know what processes me to buy, maybe sales! lol!
I've always admired the spool quilts, this  Rainbow Scrap Challenge would be perfect to get one started
http://superscrappy.blogspot.com/p/rsc12.html 
Sherri over at  A Quilting life also has a scrappy challenge going
there's' still time if you'd like to join in The Monthly Stitch's challenge for Jan
http://themonthlystitch.wordpress.com/2014/12/07/announcing-the-first-challenge-of-2015/
Pattern Review  has a copy cat challenge going on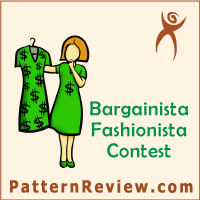 http://sewing.patternreview.com/cgi-bin/sewingclasses/board.pl?t=89654
I'm not sure I'll jump in on this one  but I'm jumping on board for the  Feb. challenge, I found  a pattern for pj's with matching pattern for the American doll included as well, after sewing 2 sets of pj's & 2 doll pj's I should have those buttonholes mastered  yes we're talking twins here lol!my daughter has a JoAnn's close by so there'll be fun fabric shopping & sewing bonding going on soon!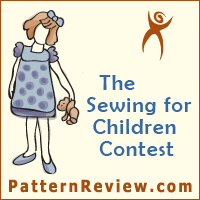 it's a cold damp rainy day here, so no painting, so It'll be a sewing, reading, old movies soup eating kind of day!
what kind of day are you having?