I was so pleased how my pillowcases turned out that I worked on two more that next day ,
I surprised the girls with theirs when they came in from school                                                        
there was no school that next day(weather makeup day from the tornado)so they got to go to Tenn for the weekend, humm now we're all alone in the big house with Emma 
and Jack

and Spike

my daughter calls to see if the girls got off ok & tells us we can go home, the dogs will be fine, I tell her we're not going home, we're on vacation LOL she replies, seriously mom you staying at my house by yourselves?I reply yep, we're on vacation & you're not here to make us go home  ha! so we set out to go get something to eat this the best BBQ place! oh my word is it good!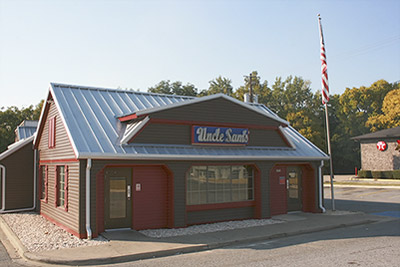 check out this menu!
http://www.unclesamsbbq.com/menu.html
if you ever come across an Uncle Sams stop in, you'll be glad you did, after supper we went by to check on hubby's brother while we were close by, then back to the big house , awww house sitting can be so nice! lol!